If you don't care for canon x OC business, you can take a U turn back to the OC list landing page.
Cyrille Thayden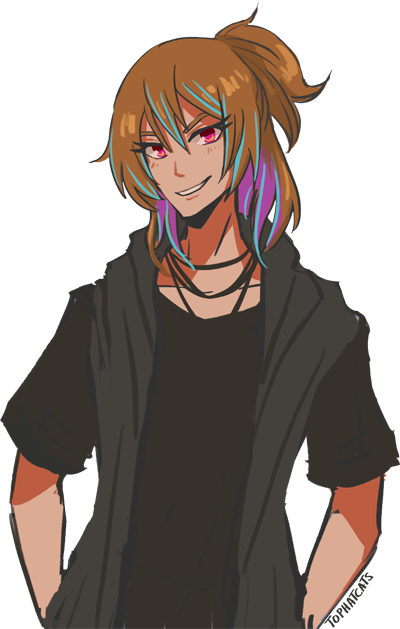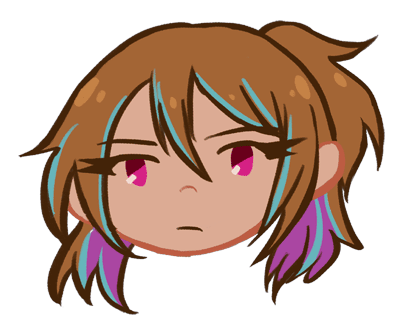 aka Cy or Cyan
they/any | 22 | Cupid Parasite
TLDR: My deadpan goth fashion blogger/designer who suffers in the Sillywood industry of Los York.
(Shipped with Ryuki F. Keisaiin)
About
A fashion blogger, indie designer, and a completely average human amongst the mythological shenanigans of Cupid Parasite.
Cy works as a nail tech/makeup artist by day in one of the trendiest salons on 7th Avenue in Los York. With a hectic schedule including working at fashion shoots and Cupid Corporation events, they've had to put their own indie fashion label on hiatus. They have a calm, cool, professional demeanor, though it often comes off as complete deadpan.
On the rare occasion they have a day off, they enjoy catching up and talking shop with Ryuki F. Keisaiin, their fellow industry colleague and frequent collaborator. Cy takes their nickname of "#19b5a1" in stride, but maybe one day "Cy" will stick in Ryuki's brain. (They attended the same fashion college at some point, but Ryuki has absolutely no recollection of them from that time ofc.)
Links
---
Event CG or something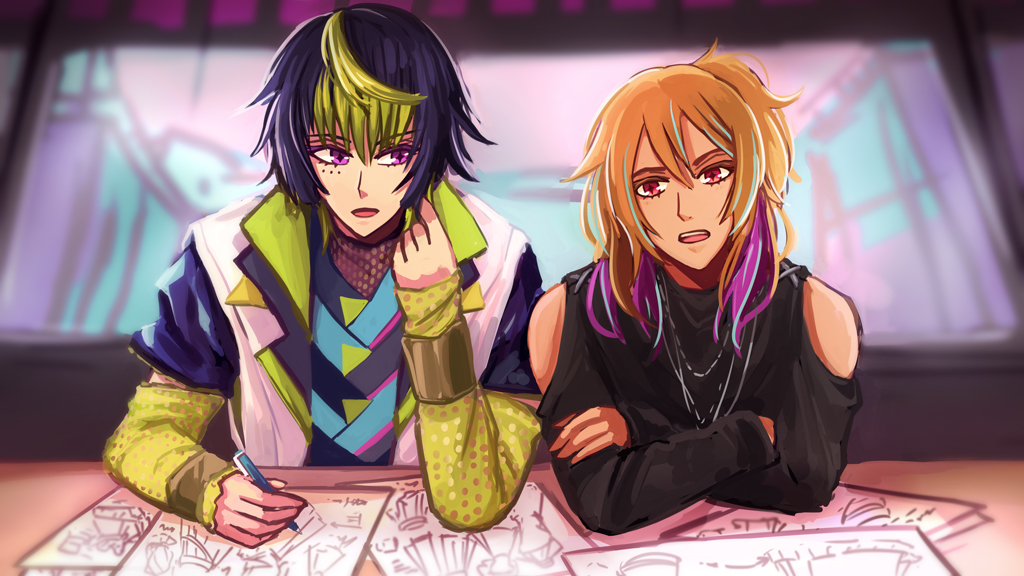 Gallery
Ref Sheet



Sketches & with my other OCs
Old Expression Sheet
---
Cupid Parasite is (c) Otomate and Idea Factory