Dinocat Doodles - Archive
Part 1: June - August 2012
19 Entires
---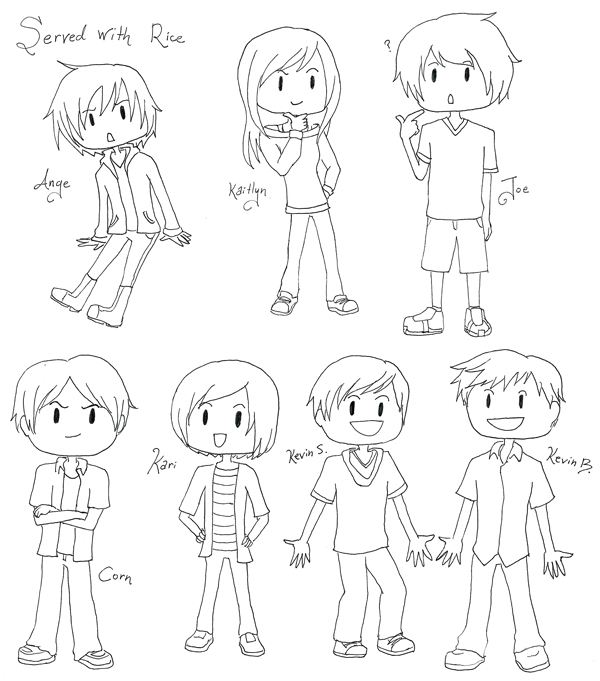 A/N 2022: My cosplay friend group. My family. We refer to Joe as Appa, because he has dad friend vibes.
Posted: June 14th, 2012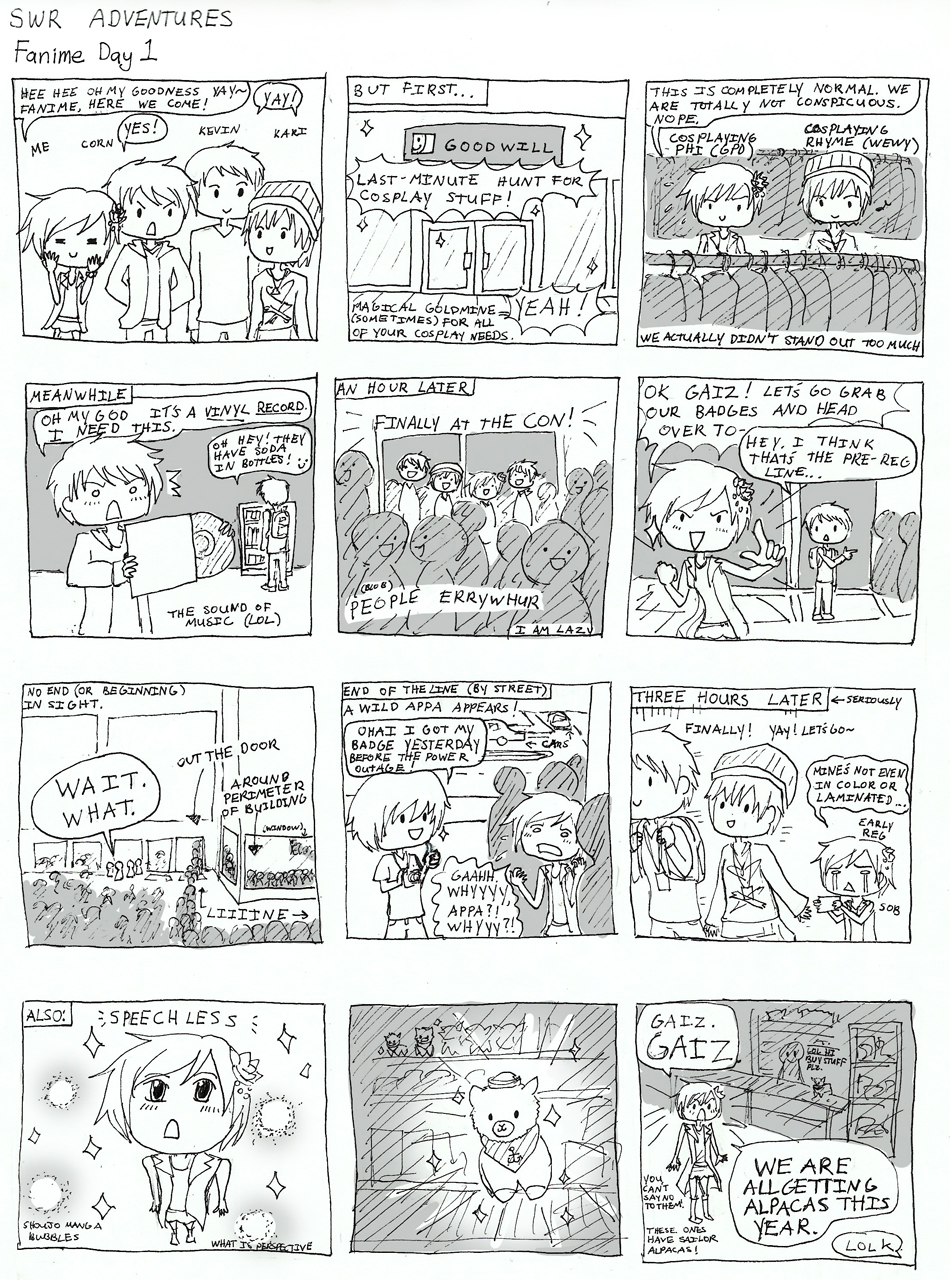 Fanime 2012 Friday with (some of) SWR. The line was ridiculous: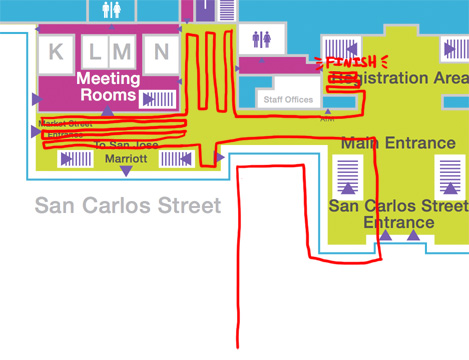 Posted: June 18th, 2012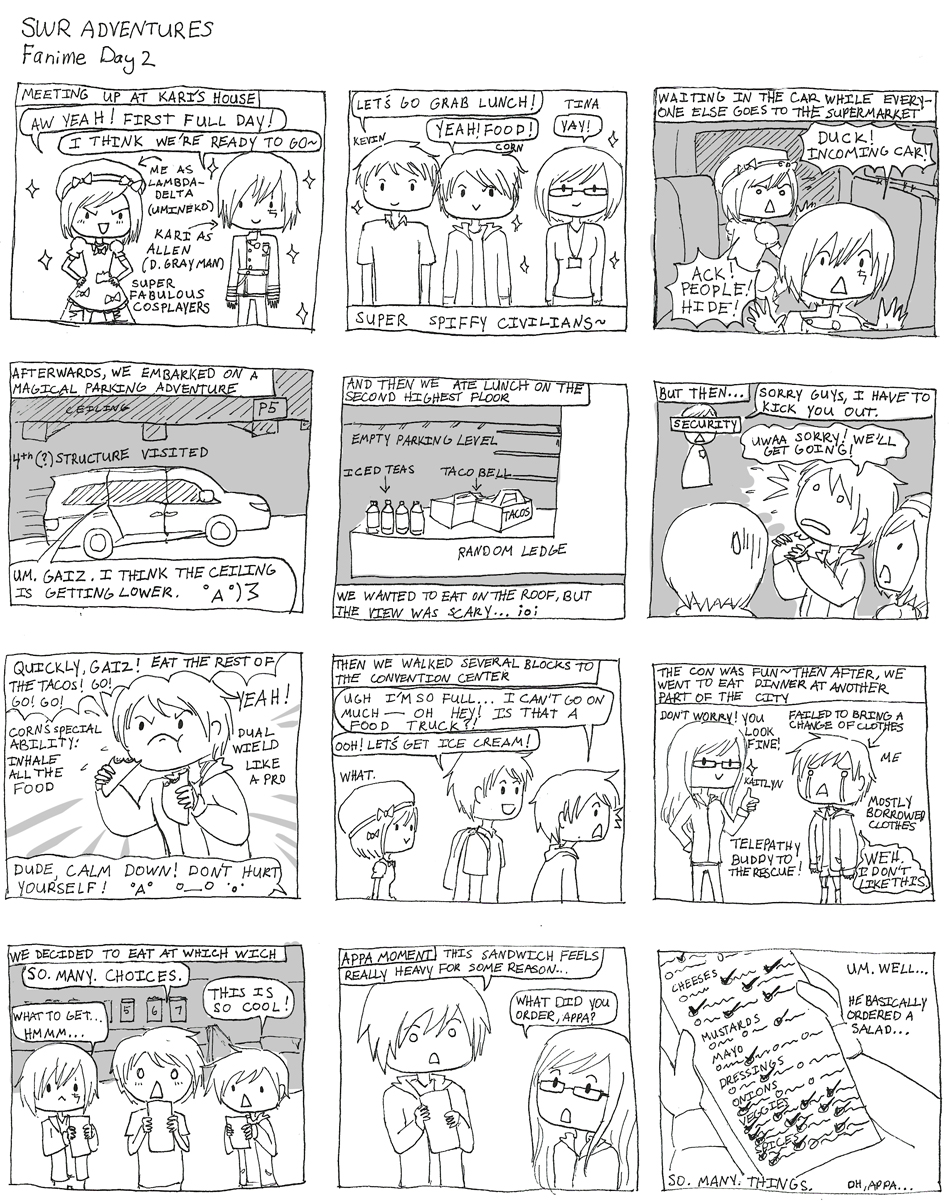 ALL the veggies. And six different types of cheese.
Posted: June 24th, 2012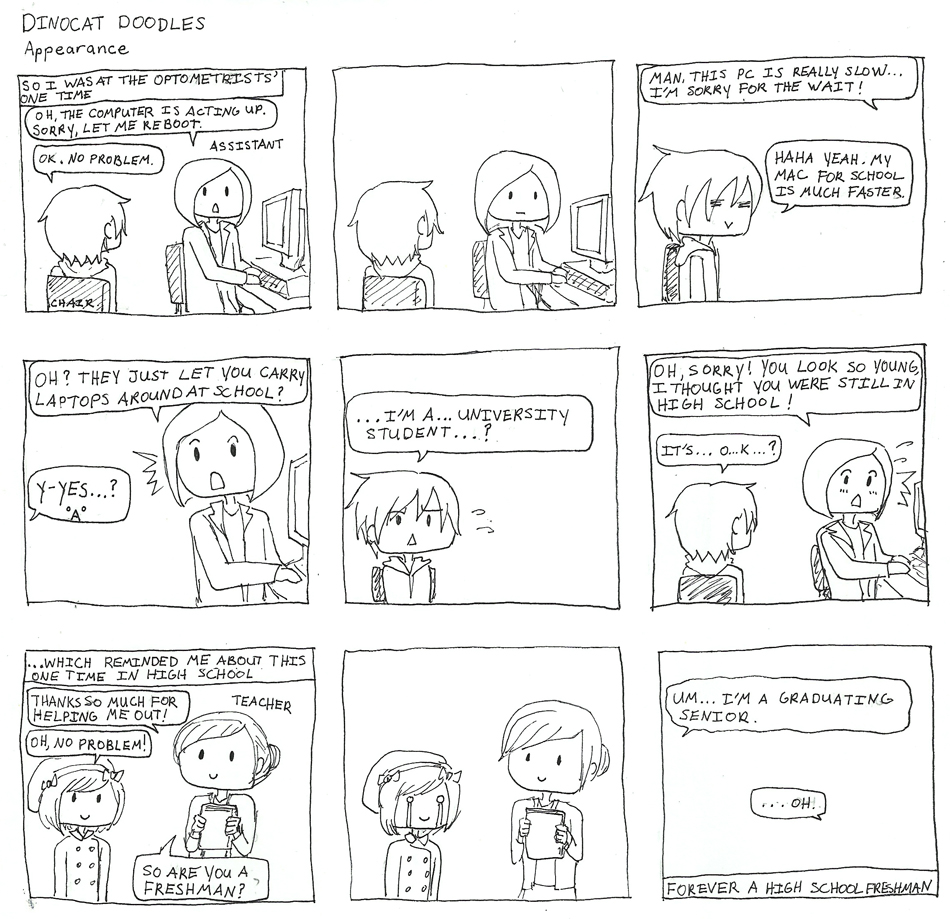 I am ok with this. Somewhat.
Oops. Lots of koala tea in this one. :[
Posted: July 6th, 2012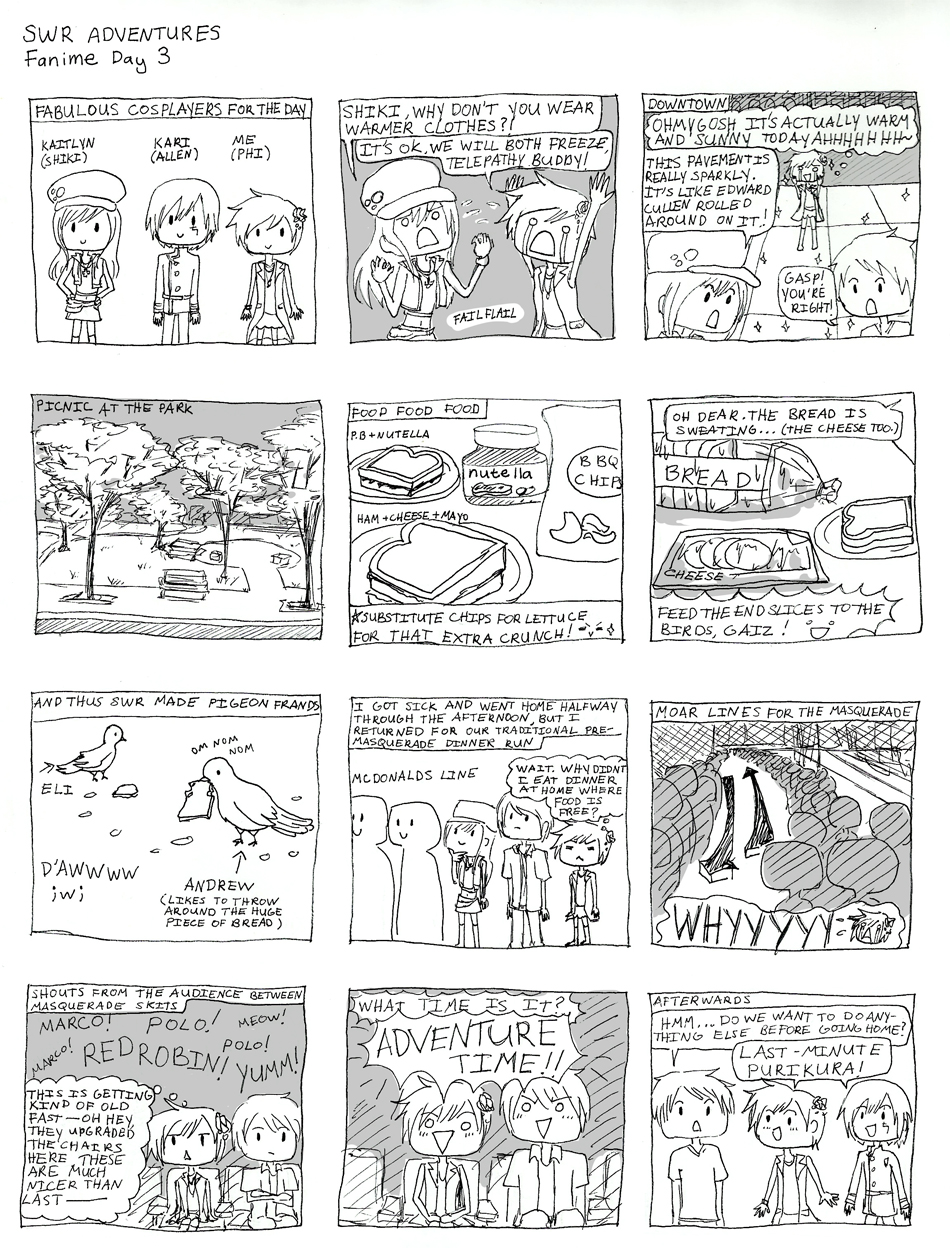 Overdue famiree adventures.
Posted: July 16th, 2012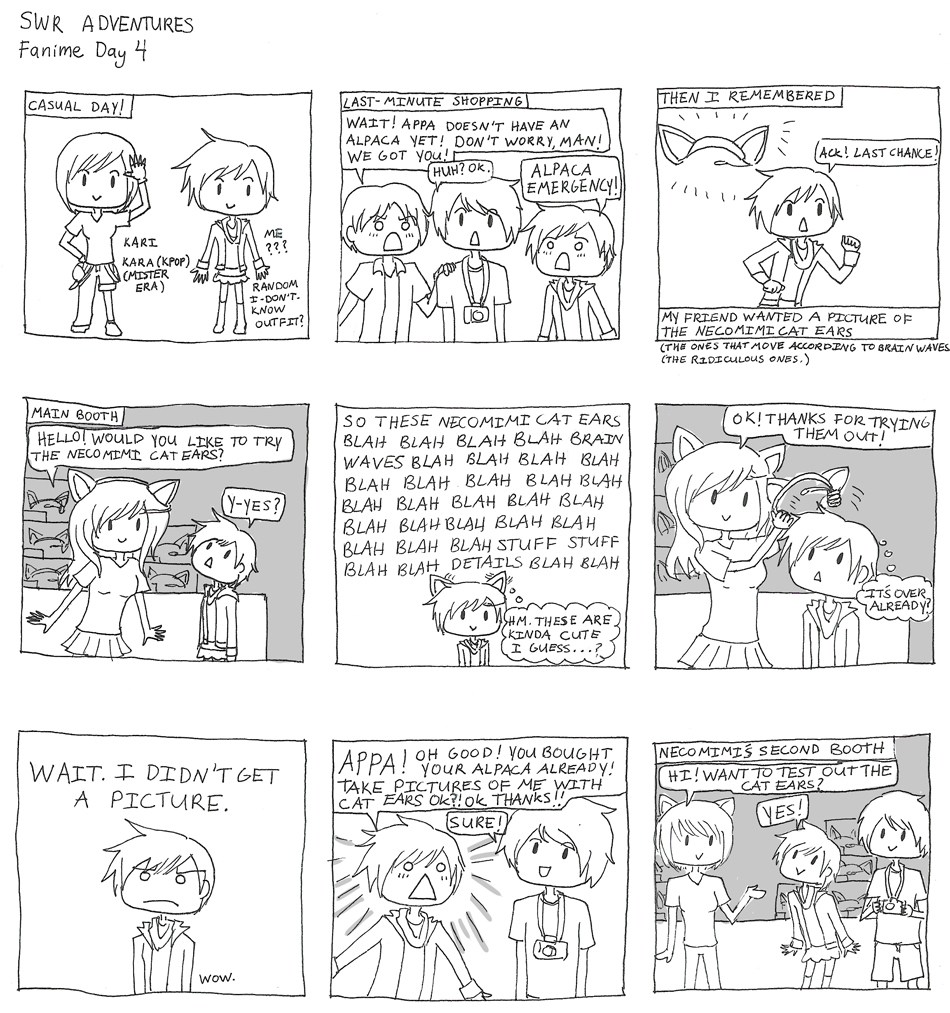 Appa Joe is the best sometimes.
PS Istillthinkthoseearsaresilly.
Posted: July 28th, 2012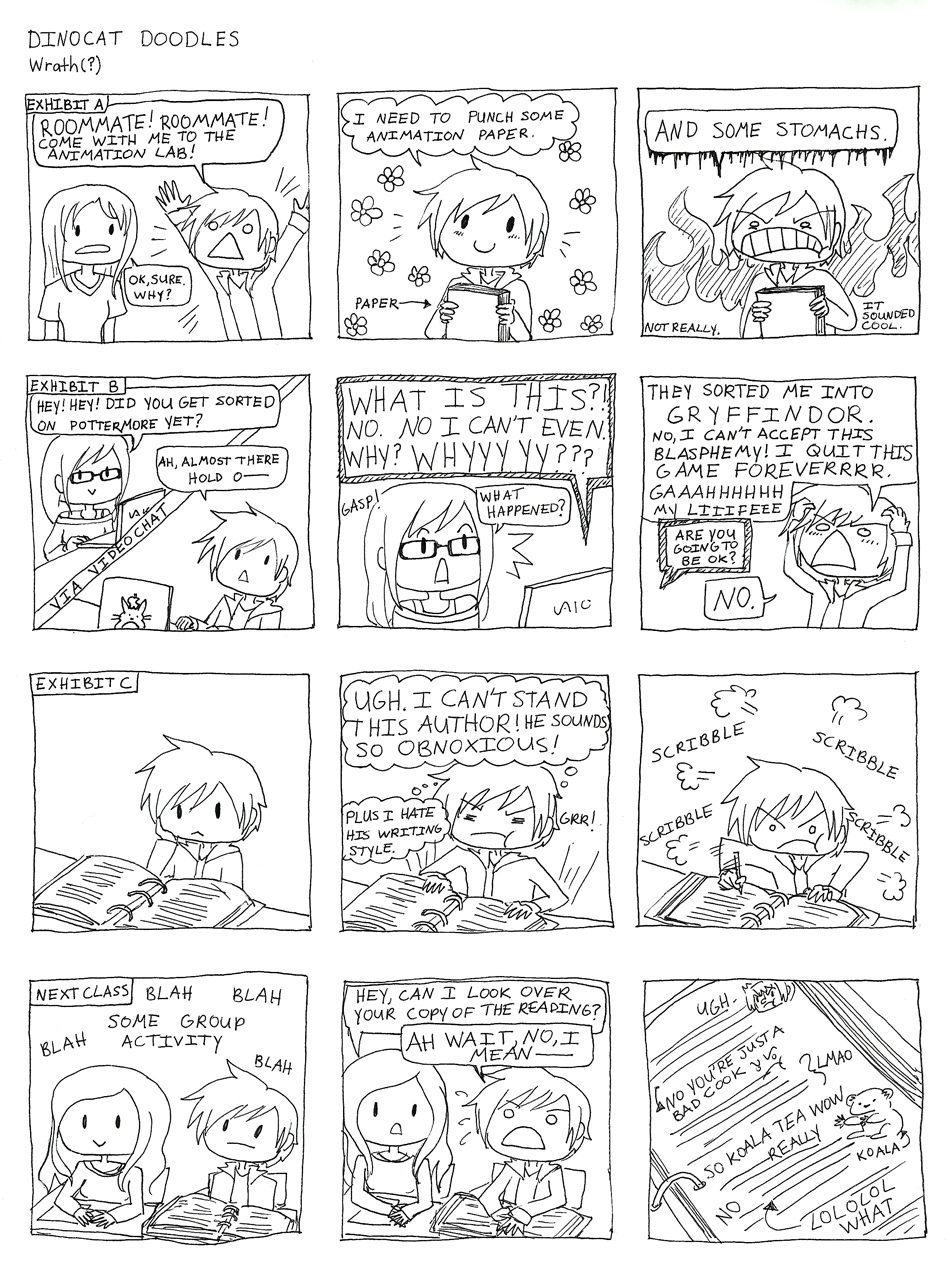 RAGE. Or not.
Posted: July 28th, 2012

Still not sure what this means.
Posted: n/a

A/N 2022: I'm pretty sure this was Bodyline's Shirring Letters JSK in pink. It did look bad on me, I never wore it out, and I tried to salvage the print into a skirt that I never wore. LOL
Posted: August 2nd, 2012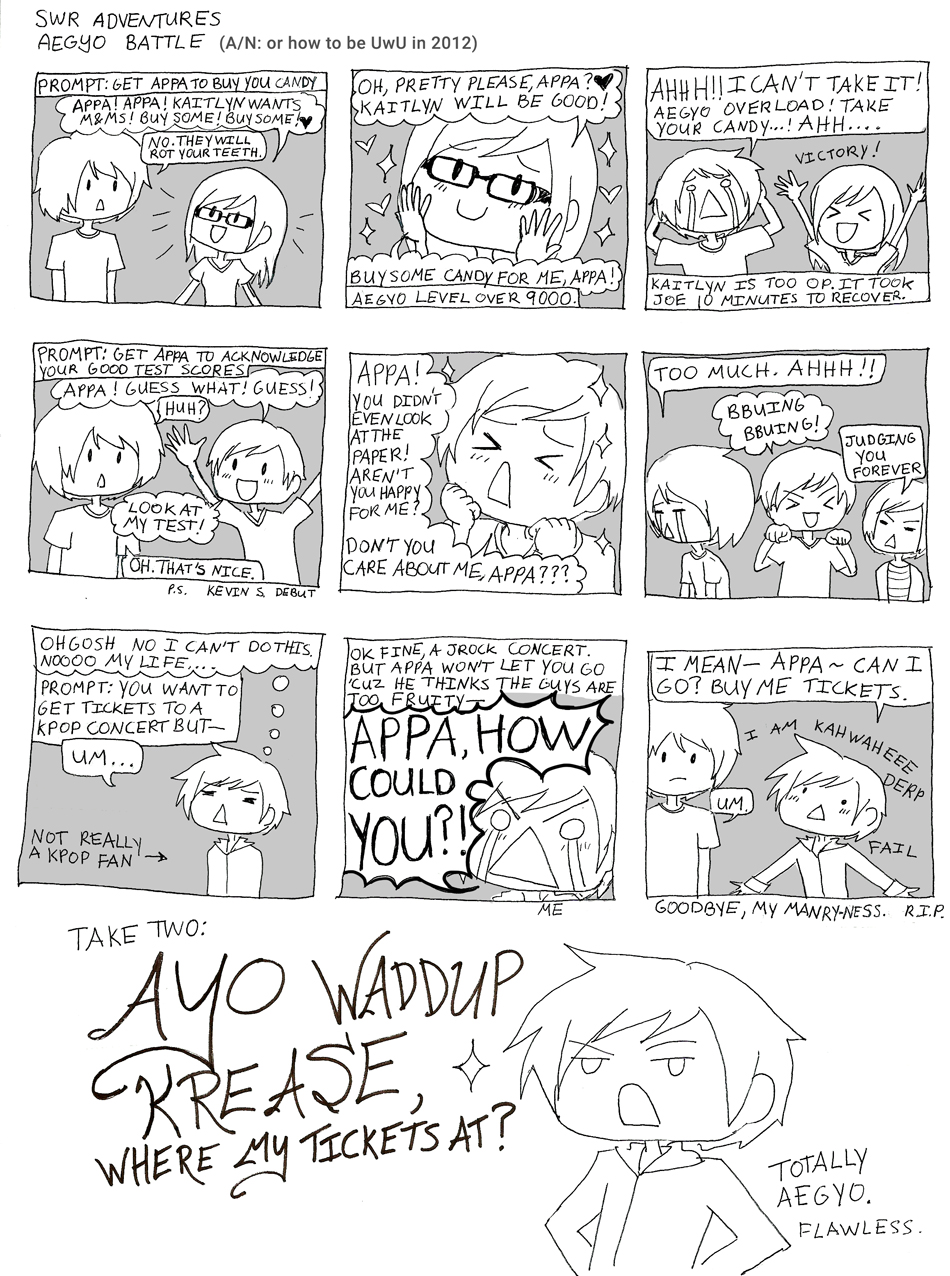 Cuteness battle. u3u
RIP my manry-ness.
A/N 2022: THIS WAS THE MOST PHYSICALLY PAINFUL COMIC TO UNEARTH.
Posted: August 8th, 2012

A+ advice
Posted: August 12th, 2012

Posted: August 13th, 2012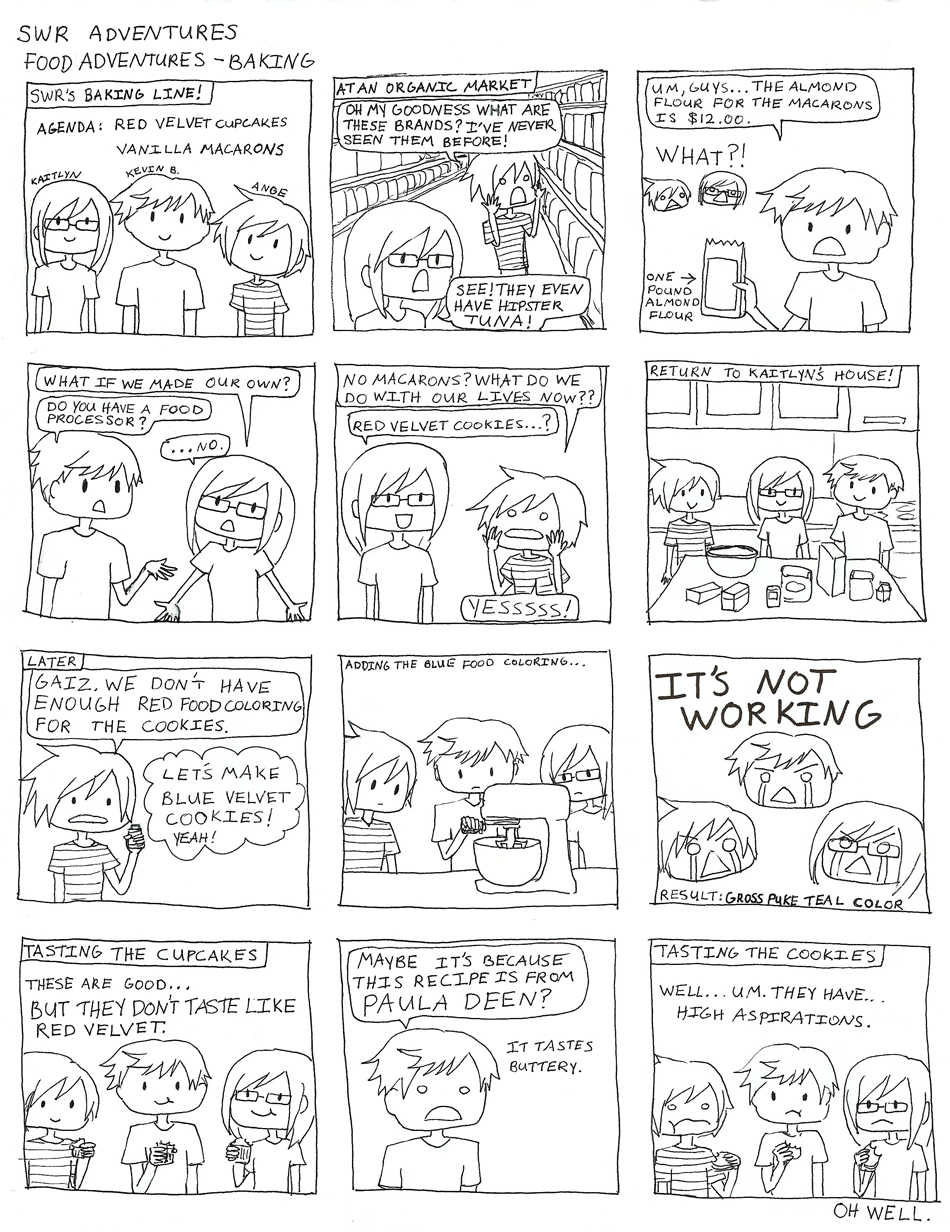 Not... extremely... coherent. BUT YEAH.
We're on the hunt for a decent red velvet (cup)cake recipe.
Have some accompanying koala tea cell phone pics:

FUN TIMES
Posted: August 15th, 2012

Short comic. Don't laugh. This is a big deal. =v=
Yes, I'm feeling very punny today.
Posted: August 17th, 2012

My liiiiiife.
Posted: August 21th, 2012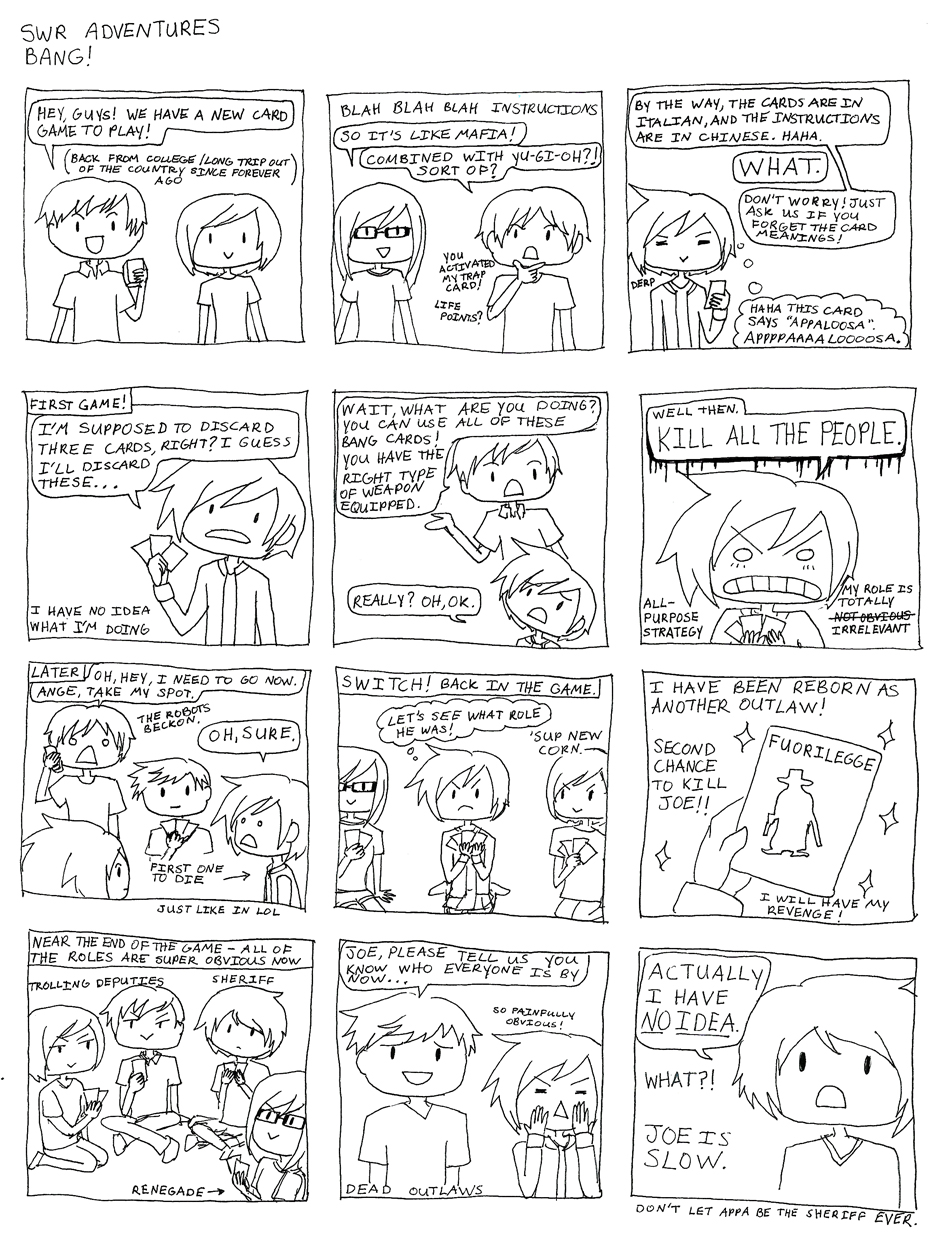 Joe was the sheriff twice in a row. Haha.
APPALOOOOOSAAA.
P.S. The game we played: Bang!
Posted: August 24th, 2012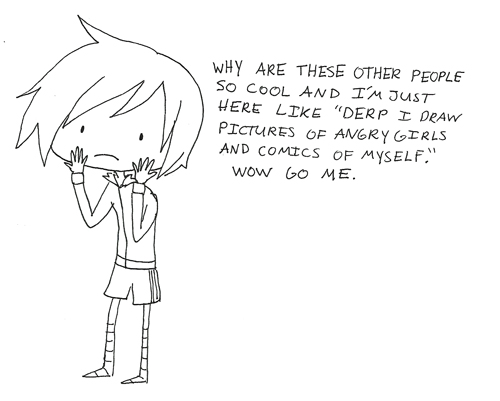 My summer in summary. =v= Heading back to college shortly.
Posted: August 28th, 2012

Poor Joe.
Posted: August 28th, 2012

---